Mid and Long Schwanz MOON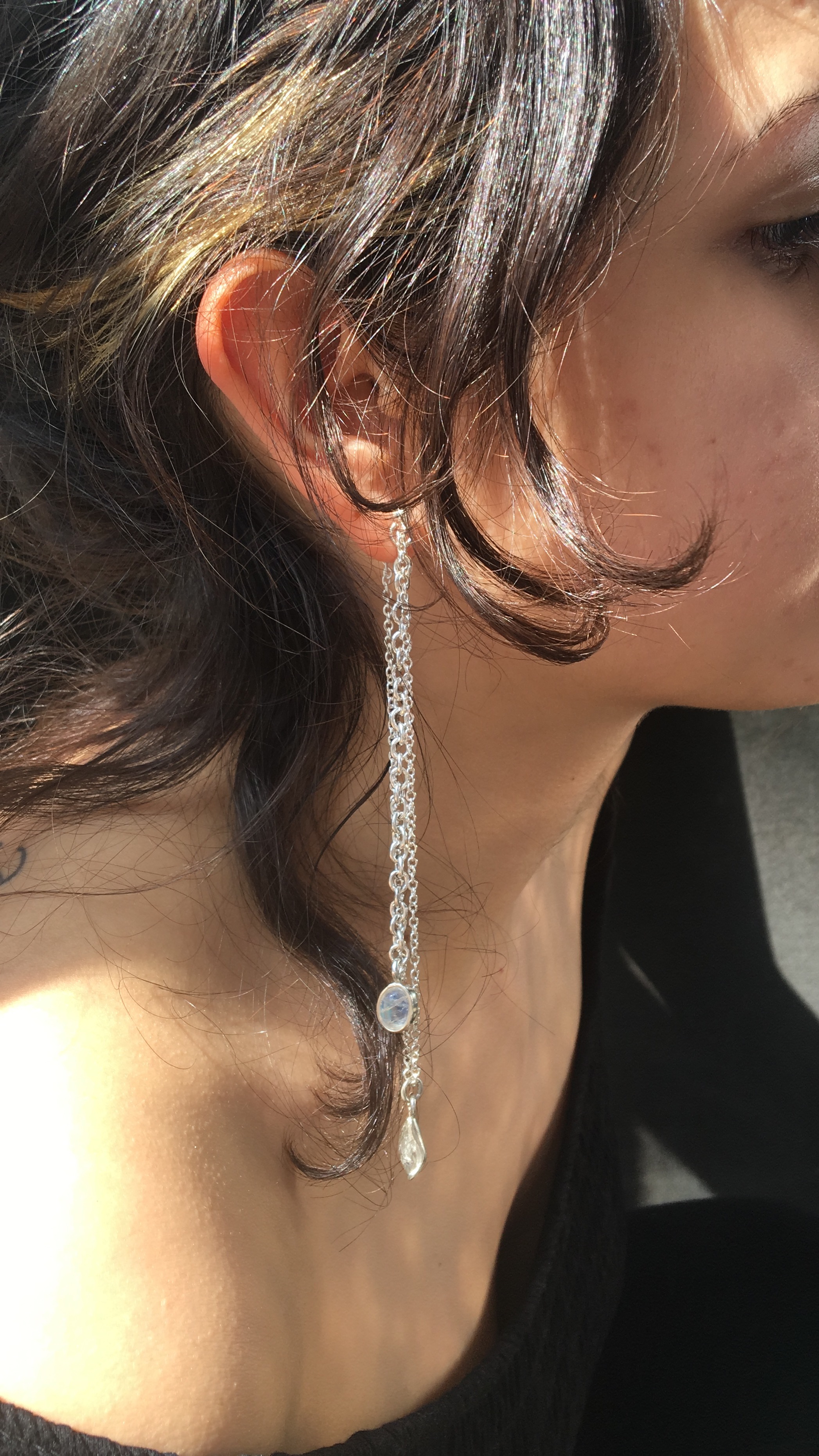 Mid and Long Schwanz MOON
The different chains of the earrings fall onto your shoulders.
While the thicker one sustains a Moon stone, which takes you to the virgin nature atmosphere, reminding you of fresh cascading river waters with the refraction of different colors of the Moon in it, of your femininity and powers you have with it. The thin chain is longer and has the Moth tail rolling through it. The piece of Moth, makes a reference to you. Your inner state. And how you are a part of a nature. As both chains are a part of one earring.

Made in Sterling Silver 925º, the metal that has the color of the moon.

The earring is either sold as a single piece medium length or long to be combined with bob earrings or schwanz button piece. Or as a pair Medium+Long.
PIECES CAN ALSO BE DONE IN FILLED WHITE GOLD MADE BY ORDER. WRITE US AN EMAIL FOR MORE INFO.
ALLOW US 2 WEEKS TO CREATE THE PIECE SPECIALLY FOR YOU
and 1 - 3 days for delivery with DHL express or 4-5 days with the Local Post for Spain and nearby Europe
FREE SHIPPING FOR ORDERS ABOVE 150€ WITH VAT TAX INCL.